We repair & sell all types and brands of electric motors, pumps and related equipment. Our machine shop allow us to repair the most difficult of pumps and components. With a combined experience of 75+ years we offer the following services: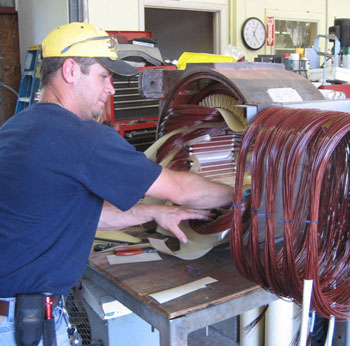 • Electric Motor Repair
• Pump Repair
• Machine Shop Services
• Custom Fabrication
• In Shop/Field Balancing
• Mobile Welding
• On Site Services
• Electric Motor Sales
• Electric Pump Sales
• Laser Alignment Services
• Crane Truck Service
• Thermal Imaging

We repair all types of electric motors, pumps and pumping equipment. Our full service repair facility can effectively rewind electric motors from fractional to 250HP+. We also provide sales & support for new motors & pumps.
We sell the best quality motors and pumps in the business!